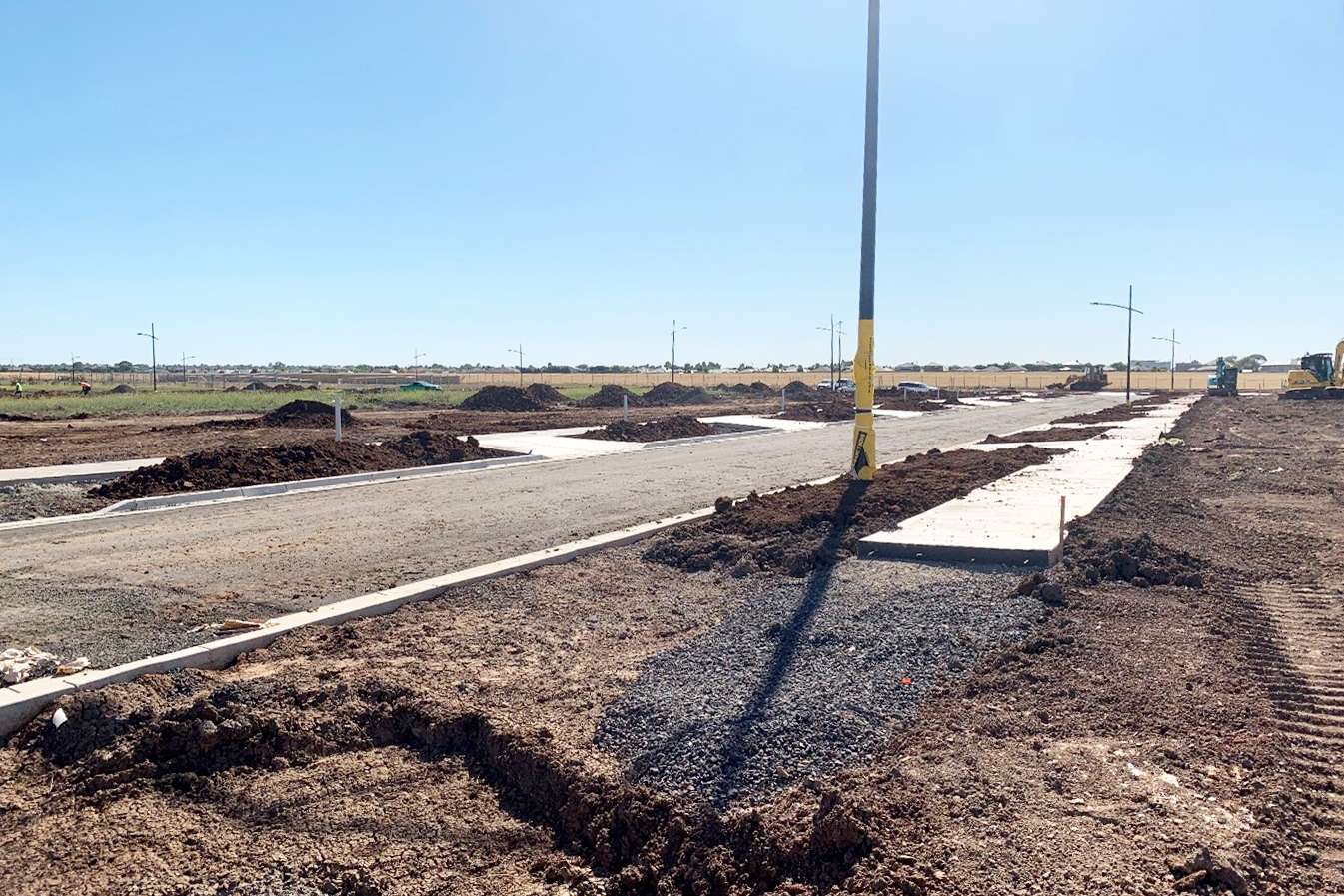 It's been an energetic start to the year at Attwell, with the team working hard to ensure construction across multiple stages is powering along.
In Stage 7 and Stage 8, we're thrilled to share that we're nearing completion! At present, Stage 7 footpaths are complete, with topsoiling underway and asphalting to commence shortly. Stage 8 foothpaths are in the process of being completed, followed by asphalting and line marking. After this, the sites will be commencing the final stages of work, reaching practical completion.
In Stage 9, bulk earthworks have recently been finalised, preparing the site for works on the drainage and sewer to begin in coming weeks.
On the sales front, we're proud to share that our lots are flying out the door! Stage 9 has completely sold out, however there are only two lots available in Stage 7 followed by three lots available in Stage 8, so if you're wanting to secure a slice of life at Attwell – now is the time!
For more information on remaining lots, please contact our friendly sales team on 03 9684 8178 or email enquiries@attwell.com.au.